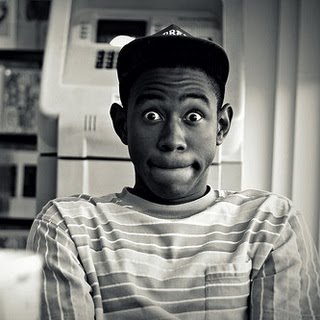 Tyler, the Creator just performed his upcoming single called
"She"
on Coachella. Check it out:
(thanks to oddfuturetalk.com for the video)
Odd Future were actually joined by
Pharrell(from N.E.R.D)
during one song in their performance, which was like a dream come true for Tyler.
Now it's not that long anymore until the release of "Goblin" and I want to know what you think about this song and if you're looking forward to the album or if it's just overrated? Leave your opinion in the comments.
UPDATE:
She (official video)